Welcome!
SeekingSitters membership is valid nationwide. Each SeekingSitters member is provided with an efficient online account providing the ability to manage your home location, make a sitter request, view the babysitting team and set sitter preferences.
A local owner is always available for your needs. Local owners work to make sure that the most qualified and reliable sitters are available for your sitting needs. Community is important to SeekingSitters and each local office is actively involved in their community.
Thank you for the opportunity to help your family with your babysitting needs.
Meet your Sitter
I personally work for you to find the best sitter match for your family. After the sitter is assigned you can meet her virtually and even chat online to ask questions or give details about your family.
Our goal is to make the entire process as seamless as possible for you and we handle the rest!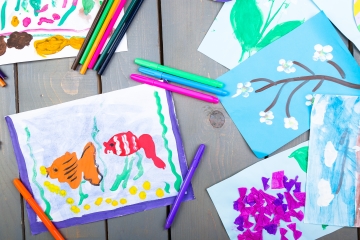 Activities and Fun
Your sitter will arrive at your home with activities and games prepared for your children's preferences and ages. We have seen how exciting it is when the professional sitter arrives on your doorstep with their bag full of activities.
When you book a regular event, talk to me about preschool and school aged activities that can be purchased on a monthly basis.
Service Areas
FAQ
Last Minute Services
SeekingSitters service is designed to help your on-the-go family! Over 40% of weekly filled requests are made last minute or with under 7 day's notice. Your monthly service fee will be activated at the time of the request.
Booking and Cancellations
A non-refunable reservation amount will be charged at the time of the booking. This reservation amount is applied towards the final job total. 48 hours prior to the event, the full fee for the scheduled event will be charged and cannot be refunded after this time.
A cancellation fee will apply for any event that has been scheduled with a professional sitter.
Gratuity
Gratuity is not required but is highly suggested. The amount is at the discretion of the member.
The gratuity can be added directly to the ticket at the end of the event.
Payment Method
In order to help ensure the validity of our families, SeekingSitters only accepts credit or debit card payment for all babysitting services. Credit card accounts must be in the name of one of the SeekingSitters member and registered to the address of the babysitting event.
Please note that all transactions are processed through SeekingSitters online payment processing vendor, OBT (Online Business Transactions) and your credit card statement will reflect OBT 1(800) 557-5189.
Extended Driving Area
A $15.00 destination charge per event applies for families in the extending driving area and the fee is paid directly to your sitter. This is not a mileage compensation.
Please contact SeekingSitters regarding details of extended driving areas. All driving arrangements must be made directly with your sitter.
Overnight Babysitting Help
SeekingSitters can accommodate just about any situation that you might need babysitting help: Overnight stays, Weekend help, Sitter accompaniment on vacations.
Please contact SeekingSitters Inc. for information on pricing and sitter availability when you need extended babysitting help.
Group Events
Certified Sitters can be scheduled to help ease your special event by caring for the children so the adults can relax. The website has an easy registration process for no additoinal charge. Sitters arrive with activities for the children or can coordinate with your event planner. Weddings, Conferences or Parties are just some of the ways to utilize group event services.
Contact SeekingSitters to set up your group event registration.
Member Testimonials
Thank you so much! Your service is absolutely amazing! It is wonderful and we love it! We love both the Sitters we have had. It has just worked out great and we are very excited!
So much for my 4 year old being slow to warm up... Our sitter is here right now and after 5 minutes of playing with her he said "ok Mommy, you can brush your teeth and get going!" Thanks for sending her, she's great.
We've had such a great experience so far, we think seeking sitters is a good option for us for the longer term. We just put in our regular request. Thanks again for all your help- it has been a huge relief knowing our daughter is well cared for and we have coverage as I return to work.
Thanks for providing such a great service! This has made my life so much easier knowing I can count on SS to provide a sitter when I need one.
I'm so happy I found you and SeekingSitters. The girls love my kids and are very helpful. I have needed this service for the last 12 years! I couldn't be more happy. Thank you.
I just want to tell you that I really love the sitters on your team - my son has had such a great time with both sitters and I feel really comfortable with them. This is such a great resource for us moms.
I just wanted to take a moment to thank you for sending these 2 lovely ladies our way. We have really struggled finding a good fit for our son and you sent 2!
I wanted to let you know that we are very impressed with our sitters. They are both very professional, kind and wonderful with both of our kids. Our experience so far has been fantastic. We are looking forward to a long relationship with both of them.
I'm so grateful to have found SeekingSitters! I've worked with a couple of on-call babysitting agencies in the east bay area, and have made inquiries at many, many others, and so far Seeking Sitters has been the one that has consistently come through for me for my backup care needs. When I found myself in a crisis and in need of temporary, full-time care recently, Christina really worked with me to meet my specific needs and concerns, and provided me with a wonderful, consistent sitter for my kids. That, and I've found SeekingSitters rates to be far more reasonable than some of the other services I've researched. I will definitely be using Seeking Sitters services in the future when I find myself in need of babysitting and backup care.
Thank you Christina, we all thought our sitter was great. The boys loved her! Great to find a way of finding a trustworthy babysitter. Thank you!
Seeking sitters has been a lifesaver! In preparation for going back to work part time, my husband and I interviewed many people to take care of our 6 month old daughter 3 days/week. We had a very difficult time finding the right fit, largely due to our part time needs, and decided to give seeking sitters a try. Christina quickly matched us with an incredible sitter who is amazing with our daughter. I work from home 2 days/week and have been able to witness the growing bond between our daughter and her sitter. After months of searching, interviews, and reference checks, we couldn't believe how easy this was! It has been a huge relief heading back to work knowing that we have reliable coverage and our daughter is in good hands. In addition to great care, Seeking Sitters has very reasonable rates and a simple payment process.